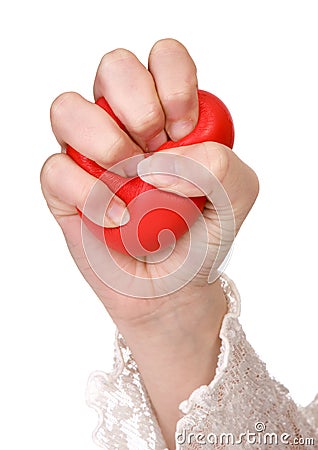 Belly Fat, Muffin Tops and Love Handles… really!
OK… so what does belly fat have to do with Real Estate?  Everything!  You see, you and I already know what an amazing machine our body is.  Its systems protect and support us in incredible ways.  Did you know that belly fat is connected with stress?  Yes, it's true!
To quote Dr. Oz, "when you're stressed, your body sends a message to your adrenal glands to manufacture more cortisol, a stress hormone. Higher and prolonged levels of cortisol can lead to more belly fat…"  The liver, (our filtering system), can become sluggish and not function at an optimum level, much like us, when it is stressed. So instead of converting our food into energy, it stores it as fat. But it's not just about belly fat. In addition to having or developing a muffin top or love handles, we know from many studies how stress impacts our overall health. Strokes and heart attacks are just two huge additional negative outcomes when we don't manage our stress. Of course, there are other consequences of not managing stress as well.
There's no denying it— we can hide behind the mask of having it all together (to the outside world), but your body knows and it's sending you signals.
Here's my second gift to you this holiday season—  it's a short Emotional Self Assessment:  Simply click on the link; go through the form and each hour, check in with your predominant emotion.  Indicate the emotion and the time next to it as you go through your day. Example:  9 AM-Happy; 1 PM-Frustrated, etc.
One way to manage stress, and protect your health, is to acknowledge your true feelings and not hide from them.
Especially at this time of the year when the demands from clients, family and friends are pulling you in twenty different directions – what is your emotional state?  As you begin to feel overwhelmed and/or overcommitted your emotions will serve as your guide… they act like a personal GPS system.  Your emotions, whether negative or positive, let you know whether all is well or sound an alarm. When that alarm sounds, (negative emotions), it's time to stop for a minute or two, get in touch with your breath, and reduce the stress that your body is warning you about.
To learn more about how you can reduce stress, take back your life, feel free and happy, please join me on Dec. 16th at 1 PM EST for our FREE webinar.
Three Massive Mistakes Female Realtors Make That Keep Them Overworked, Overcommitted and Disconnected From Their Loved Ones. This one hour will have a great impact, not only on your business, but your life.
As we go into the whirlwind of the holiday season, I wish you calm, peace and joy.
To your success,
Norma Stratton
Check Out My Website
Connect With Me on LinkedIn
Contact Me